Ulf Andersson Quintet
Turdus Merula
PB7 041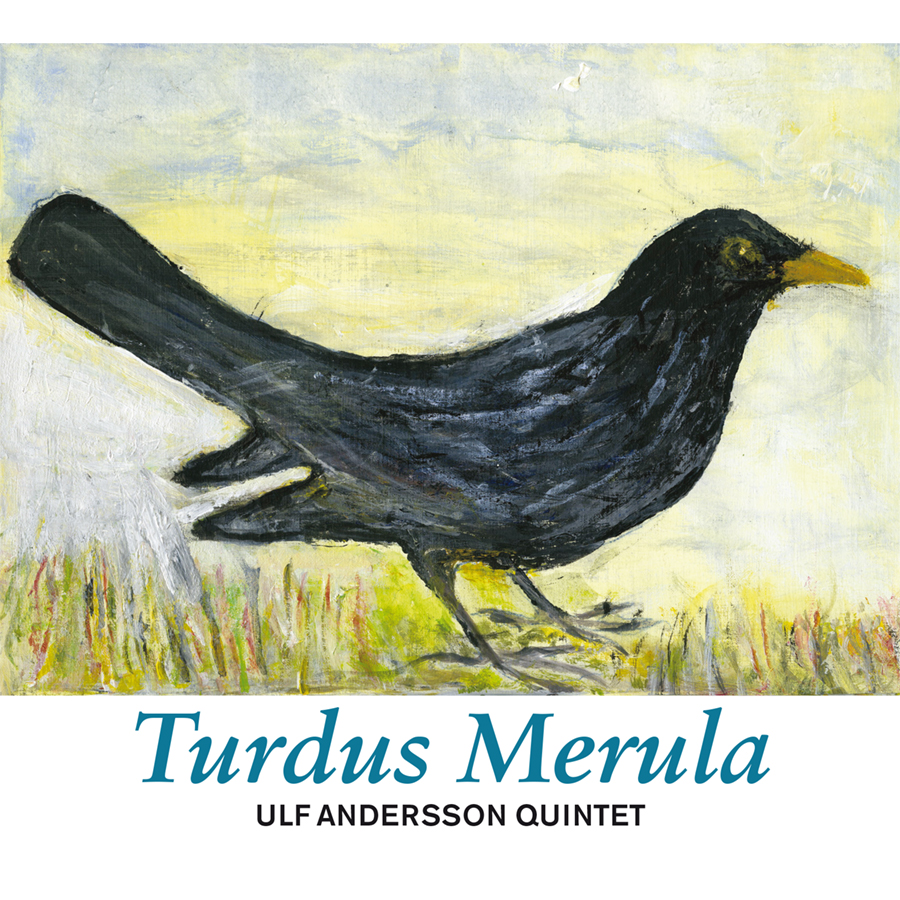 Erik Tengholm trumpet, flugelhorn
Ulf Andersson tenor saxophone, flute
Mattias Lindberg piano
Johan Tengholm bass
André Borgström drums

Egalité (5.25), Turdus Merula (5.36), Entrance Eleven (6.58), Monika (4.05), Drops (5.24), Flying Saucer (4.53), Tandem (5.47), Hilmer (4.34) (Total: 42.48 min)
Ulf Andersson – Musician and composer with a past i Eje Thelin Quintet, Egba, ABBA, Radiojazzgruppen, Monica Zetterlunds different combos, Waterloo (ABBA Tribute Group) and more, proudly presents the album TURDUS MERULA (PB7041) with original compositions.

All compositions and arrangements
written by Ulf Andersson
Recording and Mixing: Andréas Rydman.
Mastering: Claes Persson at CRP Recording.
Cover: Painting by Monika W Andersson.
Photo: Annika Lundvall.
Graphic design: Johan von Friedrichs, Slow Fox prod AB.
Recorded January 2020 at Kultivator Studio, Stockholm, Sweden.
Production: Saxulf Music Production.