BERNT ROSENGREN QUARTET
"Plays Swedish Jazz Comositions"
PB7 018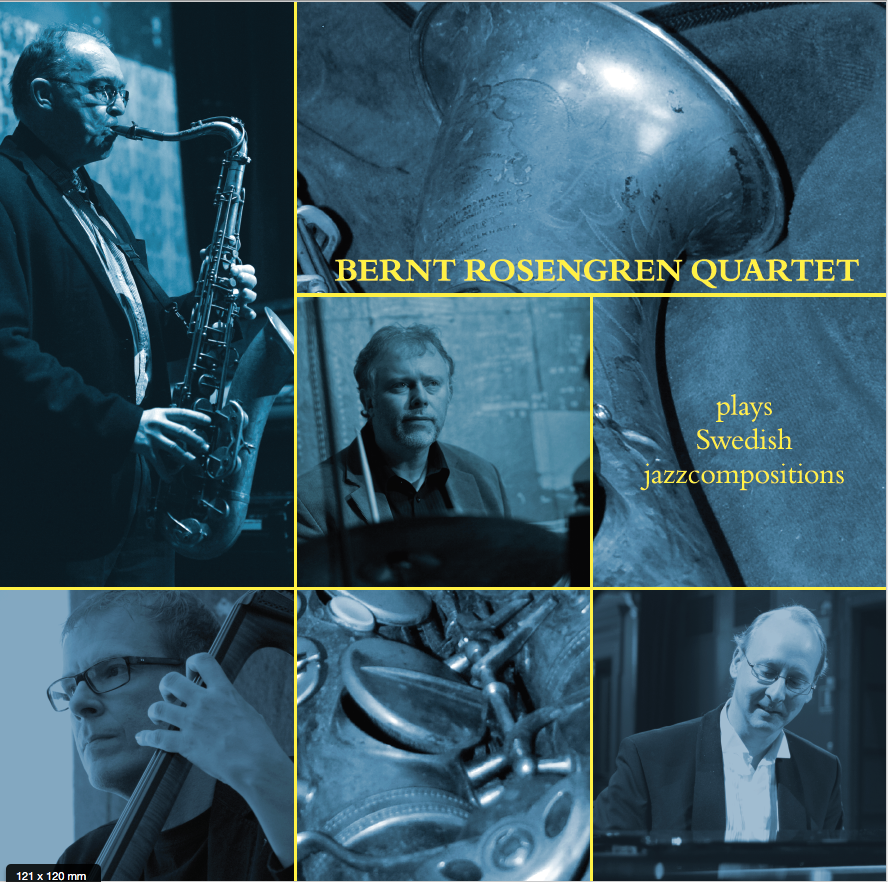 GOOD MORNING / BLUES FOR CHET / I´VE SEEN / CREAM OF THE CROP / WHAT? / SÖDERMALM / BLUE & WHITE / MR. G / ONCE AROUND / I LOVE YOU SO / THEME FROM AESTHETIC LADY / DAMBERG
Producer: Hans Backenroth
All arrangements: Bernt Rosengren. Recorded 3 & 5/5-2011 at Jazzclub Fasching, Stockholm.
Recording Engineer: John Högman
Master: Claes Persson/ CRP Recording
Photos: Åke Dahlbäck, Lennart Wallnor, Harald Wallén & Hampus Lundgren
Liner Notes: Lars Westin
Cover Layout: Johan Björk
Thanks to Bistro Solsidan/Maksat Orazov, Gary Smith & Jazzclub Fasching. Hans Backenroth uses lundgaard amps.
The Swedish jazz musician Bernt Rosengren has by international jazz critics been cherished as one of Europe´s most important voices on tenor sax & flute. With his own quartet (an "A-Team" of Scandinavia´s best musicians!) he´s been touring extensively and the group has in reviews been called "one of Europe´s best jazz quartets".
Now it´s time for a new release from this quartet – following the CD "I´m Flying" (PB7 014), their latest album, which was voted "the best jazz record of 2009 in Sweden"! "Plays Swedish Jazz Compositions" consists of only Swedish jazz tunes, composed b some of the legendary Swedish Jazz musicians which Bernt has worked with over the years. You can also find some tunes composed by Bernt himself.