KWARTIER LATAENG
Johan Hörlén Quartet
PB7 021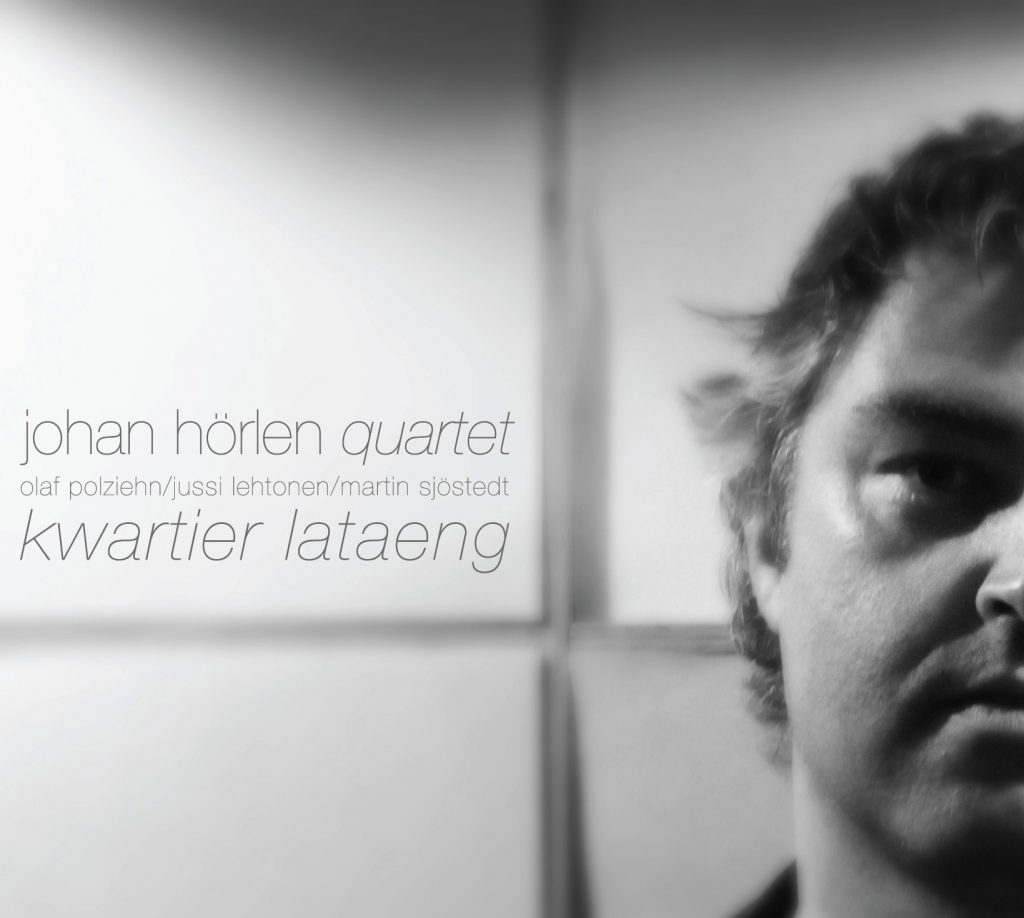 Kwartier Lataeng / Freckles / Blue Ones / Aviation You Stepped Out Of A Dream / Nebbia Where Or When / Lotus Blossom
Johan Hörlen alto saxophone, soprano saxophone, Olaf Polziehn piano, Martin Sjöstedt double bass, Jussi Lehtonen drums
Recorded 14-15 august 2012 in Atlantis Studio, Stockholm. Sound engineer: Janne Hansson. Mixing: Pål Svenre. Mastering: Thomas Eberger / Stockholm Mastering. Photos: Martin Sjöstedt / Janne Hansson. Album cover: Mattis Cederberg.
The CD "Kwartier Lataeng" was recorded in Atlantis Studio in August 2012. Four original compositions frokm Johan Hörlen, one from Martin Sjöstedt, and three re-arranged jazz standard tunes all in all make an interesting mix of both tradition and more contemporary jazz, in the classic jazz quartet setting with saxophone / piano / bass / drums.
The name of the album, "Kwartier Lataeng" (i.e. Latin Quartiers), refers to the local dialect ("Kölsch") name of a neighbourhood in Cologne, Germany, where Johan Hörlen these days is mainly based, playing lead alto saxophone in the West Deutsche Rundfunk Big Band (WDR Big Band).